Take care of your patients no matter where you are
A new way of doing telemedicine. Work from anywhere in the world with total privacy
More than 600,000 patients
Trusted by
Invite your patients without sharing your personal number
Your patients will receive an SMS to download the app and get in contact with you.
Work with total freedom
You decide how to talk to your patients. Our technology allows you to chat, call or video call.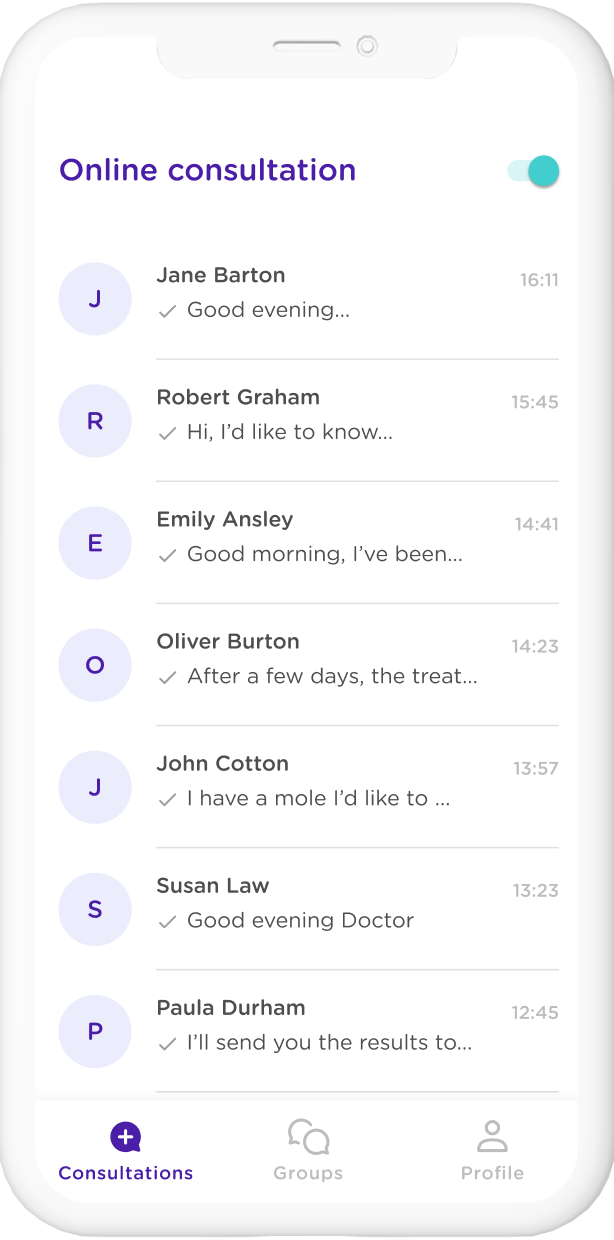 Be free to control your own schedule
Decide your own availability. Connect whenever you want, without schedules, changing your status between online and offline according to your needs.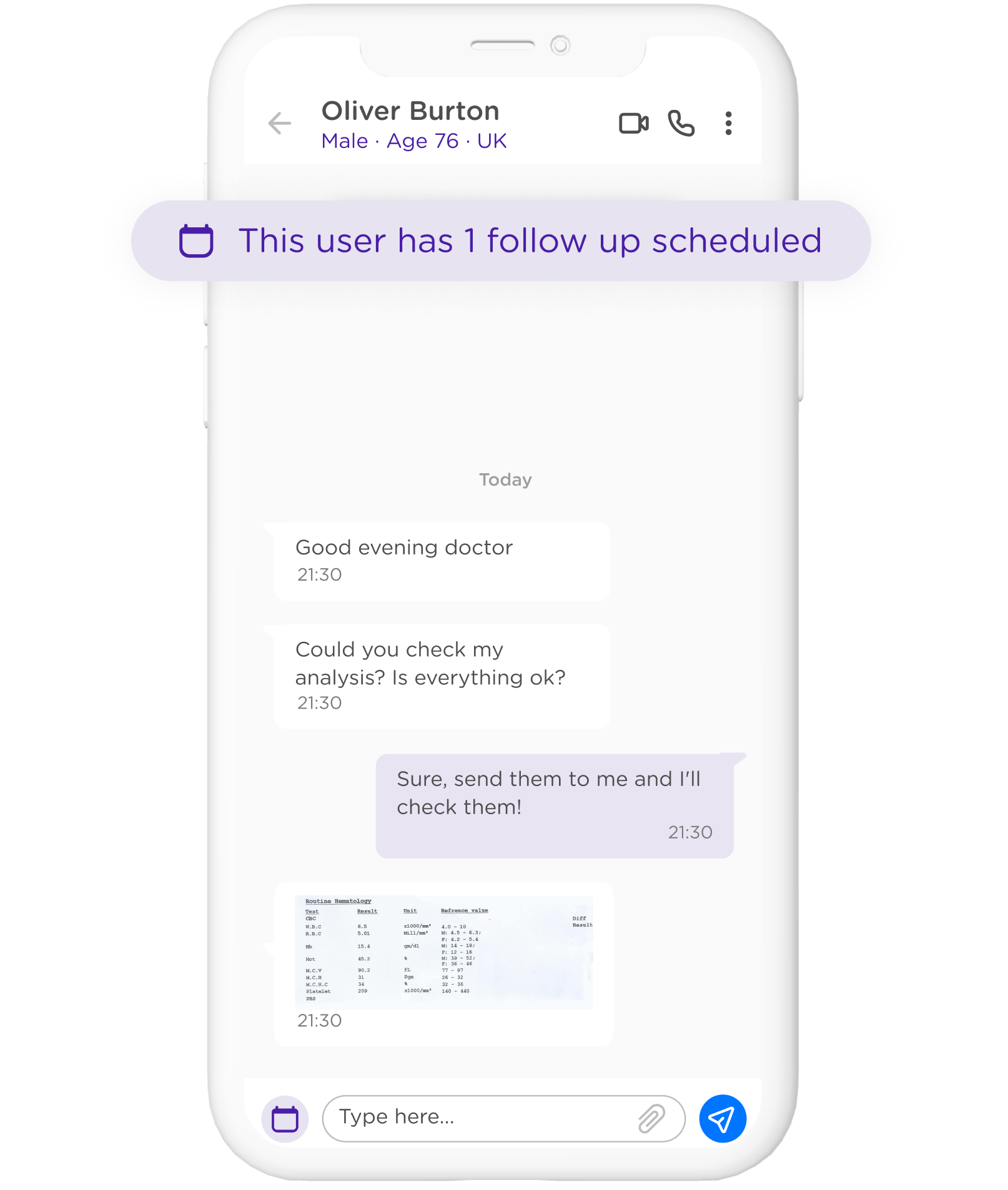 Forget about alarms and reminders
Through our automatic scheduling you can program messages to be send on a different date. Save time and keep up to date with all your patients.
Patient's data and reports always available
Review and complete your patient's medical History. Simple access to chats, notes and images part of the medical history.
100% secure and reliable
With mediQuo PRO, you will be complying to the highest international standards on health privacy. Communications with your patients will be totally protected.
The #1 downloaded medical app in 2019
+600.000
downloads
4.6 at online stores
+7,000 comments
+1.000.000
consultations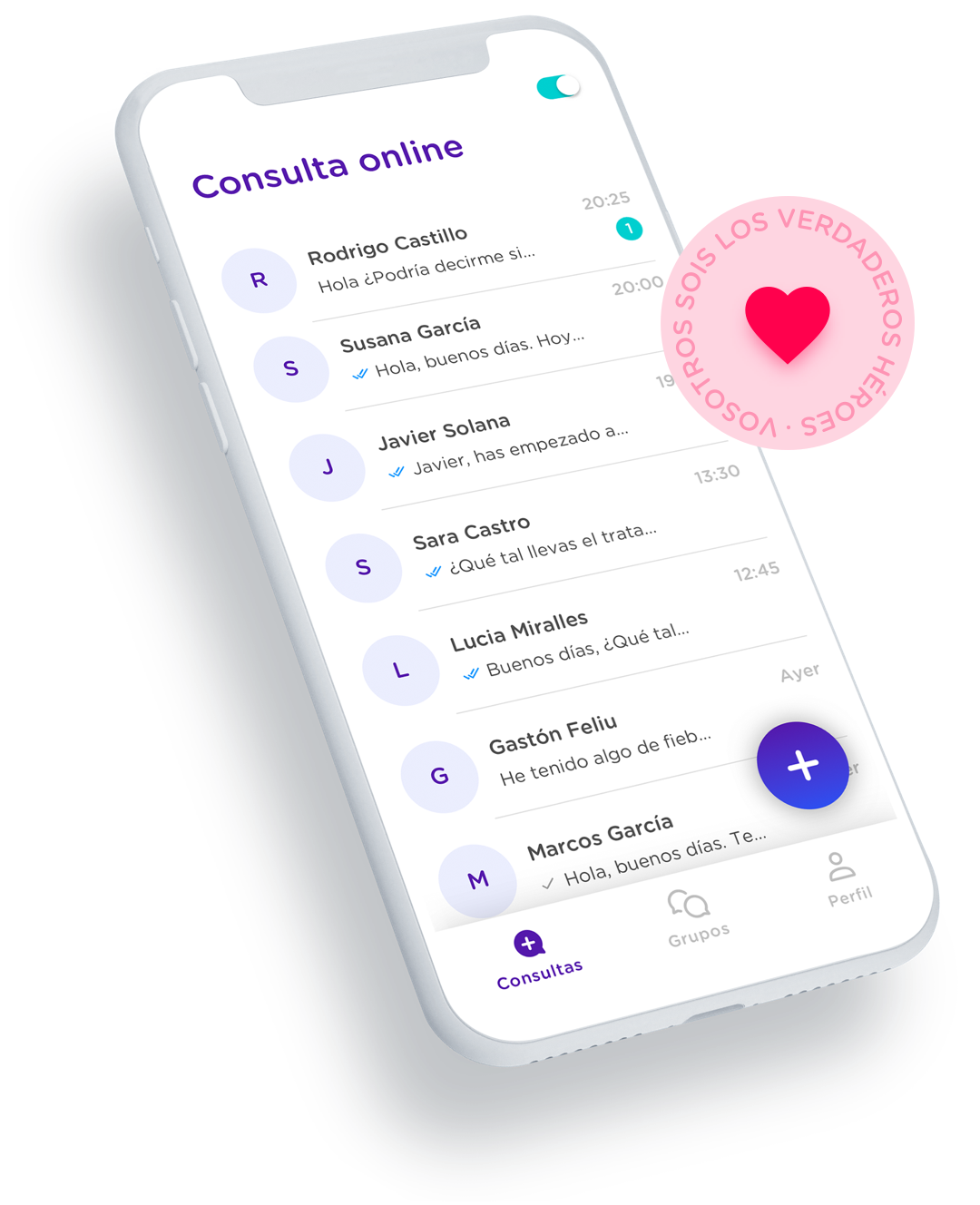 Working differently is possible
Advanced validation system
Invite your patients
Decide how and when to communicate